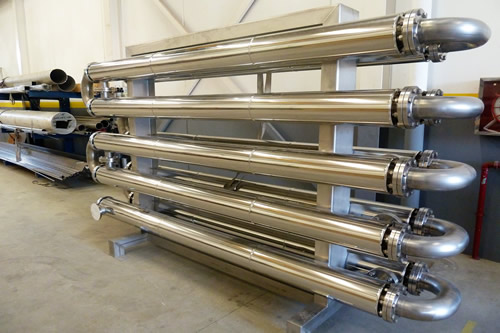 12/03/2014
Heater 60.000 kg/h HIGH/LOW VISCOSITY SLUDGE 4,5% DS, from 33°C up to 38°C, using hot water 80°C.

Heat exchanger monotubular IT20 type.

Manufactured in SS 316L sludge side and SS 316L in water side.

10 units interconnected by 180° bends.

Mounted on frame. Horizontal disposition.

Design Pressure 10 bar inner tube, 10 bar outer tube.

Design Temperature 100°C inner tube, 100°C outer tube.

Location: The Netherlands.