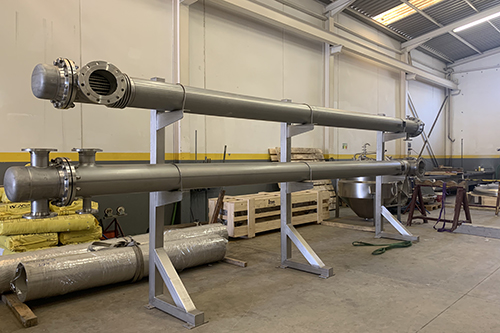 11/05/2022
Heating 11.000 kg/h coffee extract 10% from 50°C to 7520C by mean of steam 0,485 bar (a).

Heat exchangers ITMpX type (Multitubular multipass in inner tubes side. Flanged tube sheet)

Horizontal installation.

Design Pressure 10 bar inner tubes side, 10 bar shell side.

Design Temperature 180°C inner tubes side, 180°C shell side.

Location: Germany.