2021, INDONESIA, METHANOL / WATER MIXTURE PARTIAL VAPORIZATION
/
2021, INDONESIA, METHANOL / WATER MIXTURE PARTIAL VAPORIZATION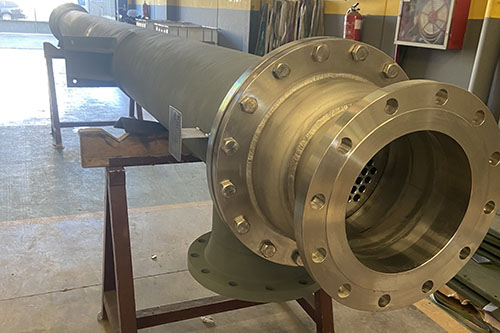 05/07/2021
Partial vaporization of 20.000 kg/h methanol / water mixture at 2 barg.

Heat exchanger ITMb TYPE (Multitubular. Flanged tube sheet).

Shell and steam circulation channel in carbon steel.

Vertical installation

Design Pressure 6 bar inner tubes side, 6 bar shell side.

Design Temperature 180°C inner tubes side, 180°C shell side.

Location: Indonesia.