2015, UNITED KINGDOM, MISCELA / HEXANE HEAT RECOVERY
/
2015, UNITED KINGDOM, MISCELA / HEXANE HEAT RECOVERY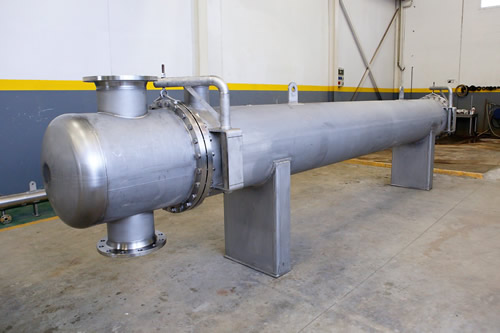 14/06/2015
Pre-heating 65.000 kg/h HEXANE from 39°C up to 49°C vs a stream 177.000 kg/h of MISCELA at 60°C.

Heat exchanger multitubular multipass ITMpX type.

Fully manufactured in SS 304L.

Horizontal disposition.

Design Pressure 10 bar inner tubes, 10 bar shell.

Design Temperature 180°C inner tubes, 180°C shell.

Location: United Kingdom.