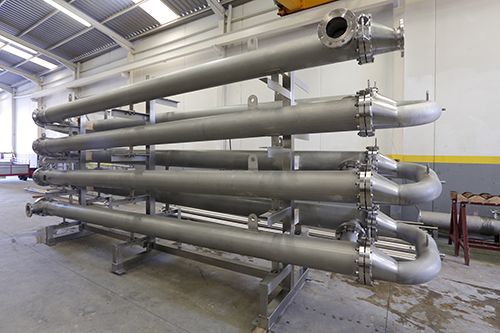 27/02/2020
Heat recovery 2800 kW. 58.000 kg/h BLEACHED PALM OIL vs 55.000 kg/h REFINES PALM OIL.

Heat exchanger ITMb type (Multitubular. Flanged tubesheet).

Fully manufactured in SS 316L.

7 units of 6 metres lenght each interconnected by 180° bends.

Mounted on frame. Pitched layout.

Design Pressure 10 bar.

Design Temperature 300°C.

Location: The Netherlands.