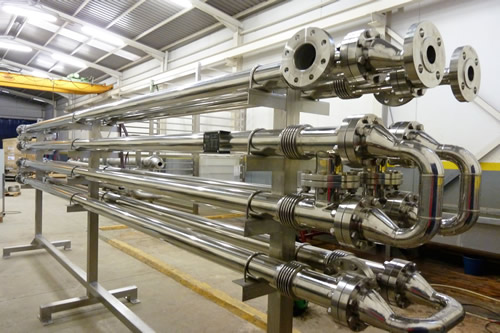 25/10/2017
Cooling 6.000 kg/h MARGARINE from 70°C down to 40°C.

Heat exchanger ITMb type (Multitubular. Flanged tube sheet).

Inner tubes and tubular sheets in SAF 2205, other parts in SS 316L.

Sterile flanges in margarine circulation channel.

8 units interconnected by 180° bends.

Mounted on frame. Pitched disposition.

Design Pressure 70 bar inner tubes, 10 bar shell.

Design Temperature 100°C inner tubes, 150°C shell.

Location: The Netherlands.